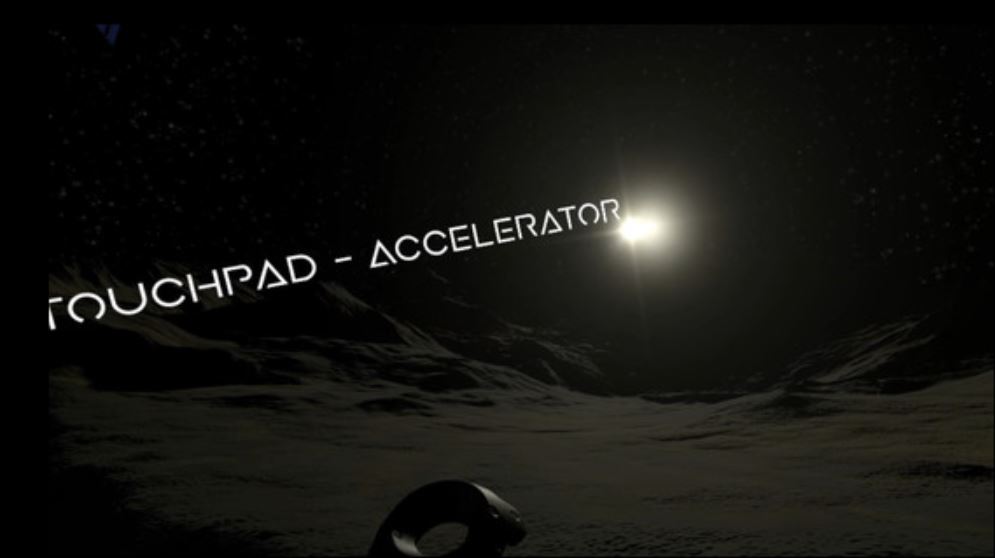 So I just finished playing through this Virtual Reality Experience for the Vive called "The Journey Home" [TJH] which has left me confuzzled emotionally. At first, the experience was hard to get into with a rushed intro containing similar-sounding voiceovers resulting in the main characters being confusingly difficult to distinguish. The scenes that followed weren't polished or sophisticated by any means, but the interactivity was solid for the most part. The element that has left me feeling odd is the ending, and the emotional resonance that keeps twanging away after it...
.
.
*SPOILERS AHEAD*
.
.
*NO REALLY THERE ARE SPOILERY-SPOILERS INCOMING, AND THEY ARE BIIIIIG*
.
.
…this emotional resonance creeps up through the [albeit radically short] TJH storyline, and peaks after the main protagonist is explosion-jettisoned into space. This peak hits in tandem with a revelation that the protagonist's estranged father has died of cancer a month prior, and that this fact [conveyed through expositional dialogue] has been withheld from him so he'll complete the mission. So here you are, the protagonist-player, floating in space, surrounded by 2 gargantuan planets and listening to the voice of your dead father, when you find yourself corralled into [no choice paths here, this is the only action you can take to complete the experience] removing your helmet and suffocating. There's no alternative, no narrative branching option which you can select to save yourself: the only choice you're given is to let your helmet float away and thus join your dad in non-existence.
Now even though the technical execution of TJH wasn't brilliant or especially pleasing overall, this ending really created a punch. Much like a jumpscare used to heighten dramatic VR tension and truncate engagement into an ad-sized entertainment chunk, the fact that you play the role of a character that has no option but to commit suicide in such an impacting arena [the combination of grandiose spacevoid-setting crossed with dad-death-revelation] has left me questioning the ethics of such an experience. It didn't feel like the right action in removing the helmet, but as I wasn't given a choice, I did so in order to complete it. Watching the helmet float away beneath me really made me ponder the impact of such forced affectivity in such a swampingly personal VR format that's designed for exclusive "bodycentric" POV experiences.
—
[Post-Writing Reflection: After being interviewed this morning by the fab James O'Sullivan for a book he's writing on Electronic Literature pioneers, I have to admit to the possibility of being guilty of previously co-creating a similar AR forced affectivity path. In my + Andy Campbell + Chris Joseph's 2013 Augmented Reality game #PRISOM, there's a similar (though I'd say hugely different, but I could be justifying content there) forced-"choice" scenario that occurs at the end of the game. Maybe that explains in part my reaction to TJH?]